Raphael: Small Cowper Madonna
Madonna and Child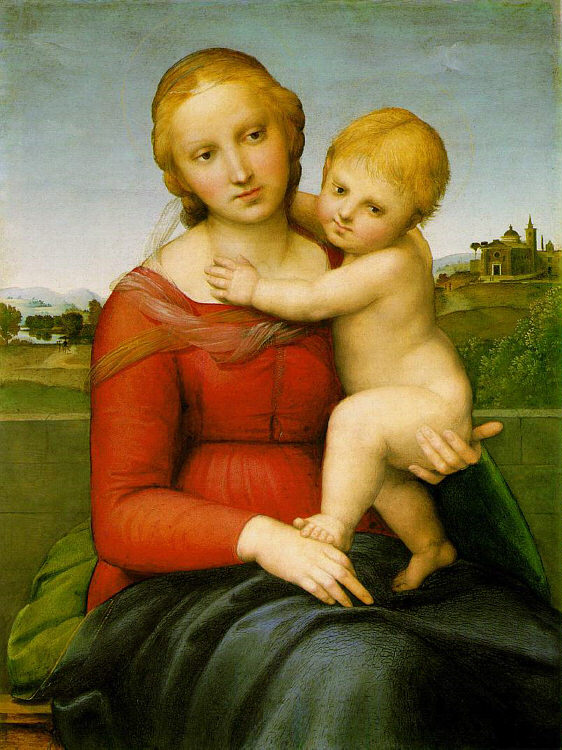 Our Lady of Good Council
Our Mother of Perpetual Help
Hail, Holy Queen,
Mother of Mercy;
Hail our life, our sweetness and our hope.
To thee do we cry,
poor banished children of Eve;
To thee do we send up our sighs,
mourning and weeping in this vale of tears.
Turn then, Most Gracious Advocate,
thine eyes of mercy towards us;
and after this exile, show unto us
the blessed fruit of thy womb, Jesus.
O Clement, O Loving, O Sweet
Virgin Mary.
Salve Regina, Mater Misericordiae;
Vita, dulcedo, et spes nostra, salve.
Ad te clamamus, exsules filii Hevac.
Ad te suspiramus, gementes et flentes
in hac lacrymarum valle.
Eia ergo, Advocata Nostra,
Illos tuos misericordes oculos ad nos converte:
Et Jesum, benedictum fructum ventris tui.
Nobis post hoc exsilium ostende.
O clemens, o pia, o dulcis
Virgo Maria.